Perfecting Your Bedroom with Jennifer Hughes
Sep 22, 2022, 15:00 PM
It's the most important part of your day - yet, many homeowners are more concerned about areas of the home that guests are likely to see. We get it - you love to make a first impression. However, your bedroom is the one area of your home that should be perfectly personalized to you. (We also think it's the best way to show yourself some self-care!) From your mattress, pillows and sheets, to your decor, paint palette and everything in between, the perfect sleep requires the perfect surroundings! Ahead of the Edmonton Fall Home Show, we connected with designer Jennifer Hughes of Turquoise Chair to discuss what makes the perfect bedroom. She'll be designing her own version of a bedroom space on the Sleep Country Main Stage at the Edmonton Fall Home Show!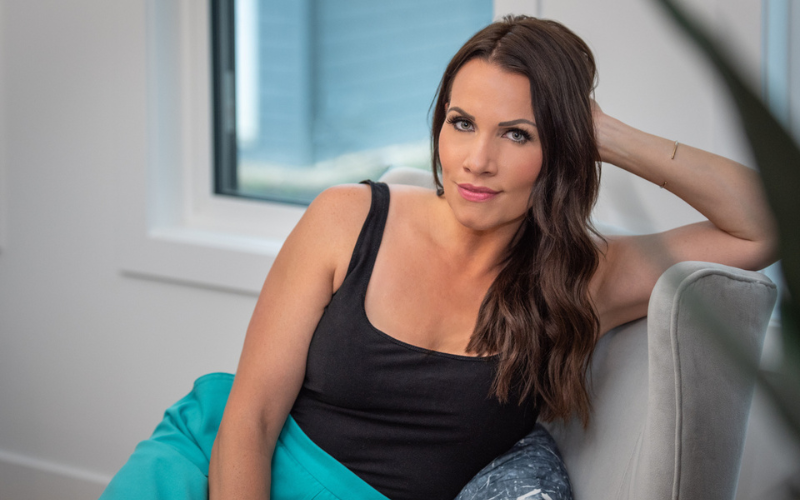 "I don't think people really emphasize a lot of design in their bedrooms - they think a good bed frame, dresser and a pair of nightstands will do the trick - but I think the way you want your bedroom to feel is so important. It's where you start and end every day," says Jennifer. "Colour is key here - create a color palate that emphasizes colors that make you feel at ease and are comforting to you." If homeowners are looking for more personality in their spaces they can consider feature walls which are an easy way to create a subtle statement - or by adding wallpaper, wainscoting or a darker painted wall. She also adds that homeowners should consider intentional art pieces or decor. "Adding art with calming shapes or relaxing landscapes are also perfect for creating that perfect bedroom oasis."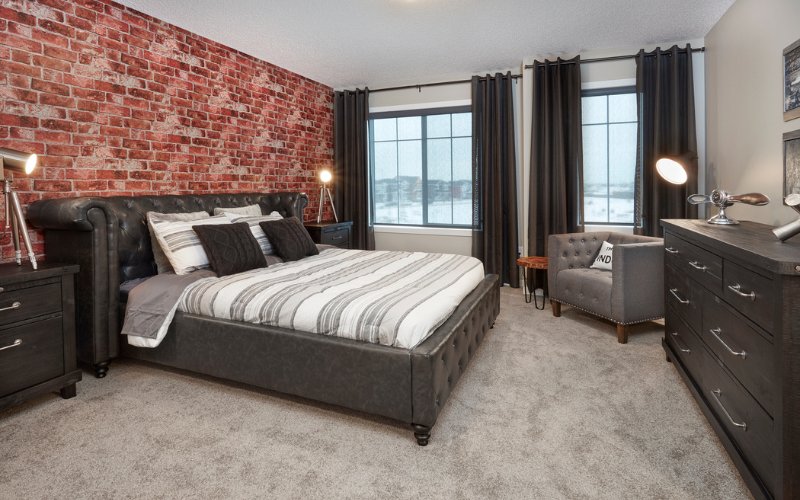 Image c/o www.turquoisechair.com/
Her other tips go a bit beyond styling and decor, however Jennifer notes they are important to consider when wanting to create a comfortable sleep. "Three other things homeowners should consider are: clearing away clutter, keeping your room cool at night and investing in good quality bed sheets. All of these are important and can perhaps be part of your design. What baskets would you may need? Open shelves? For things like home efficiency and air circulation - your bedroom might be one of many of the areas that need updating but can be beneficial in the long run." Lastly, she notes enthusiastically, "you really should splurge on the nice sheets. They are always worth it!"
At the upcoming Edmonton Fall Home Show, Jennifer will be showcasing a moody yet cozy bedroom on the Sleep Country Main Stage - the perfect backdrop for all the amazing experts speaking over the three-day show. "Expect to see natural elements and kind of that perfect fall 'vibe' you'll need to create a great night's sleep."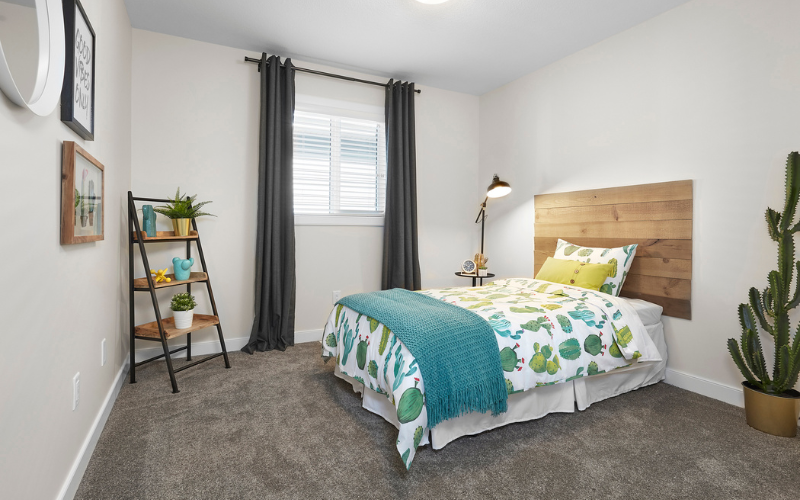 Image c/o www.turquoisechair.com/
The Edmonton Fall Home Show returns October 14-16 at the Edmonton Expo Centre. With celebrity guests like HGTV's Sebastian Clovis and TV host and designer Tiffany Pratt - there's inspiration at every turn. Visit
www.edmontonfallhomeshow.com
to purchase your tickets today!